Medical Services
Why choose an internist for your health care?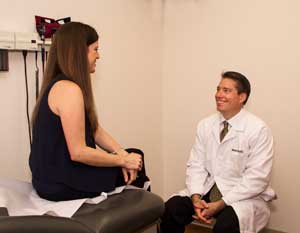 An internist, just like a family practice or general practice doctor, can serve as your primary care doctor. But internists are unique because they focus on adult medicine. Internists don't deliver babies, they don't treat children, and they don't do surgery. They do, however, have wide-ranging knowledge of complex diseases that affect adults. With in-depth training in adult medicine, an internist is your best choice to help you navigate the increasingly complex world of medical care.
An internist can treat you for something as routine as the flu or fatigue, or provide in-depth care for diseases such as diabetes, cancer, or heart disease. Internists often coordinate the many subspecialists a patient might see in the process of treating an illness. Internists' patients like knowing that they have a relationship with a physician who is equipped to deal with whatever problem the patient brings — no matter how common or rare, or how simple or complex.
On-site Services
Our on-site medical services include:
In-house Laboratory
Wellness
Women's Health
Coumadin Clinic